Rose Necklace for CF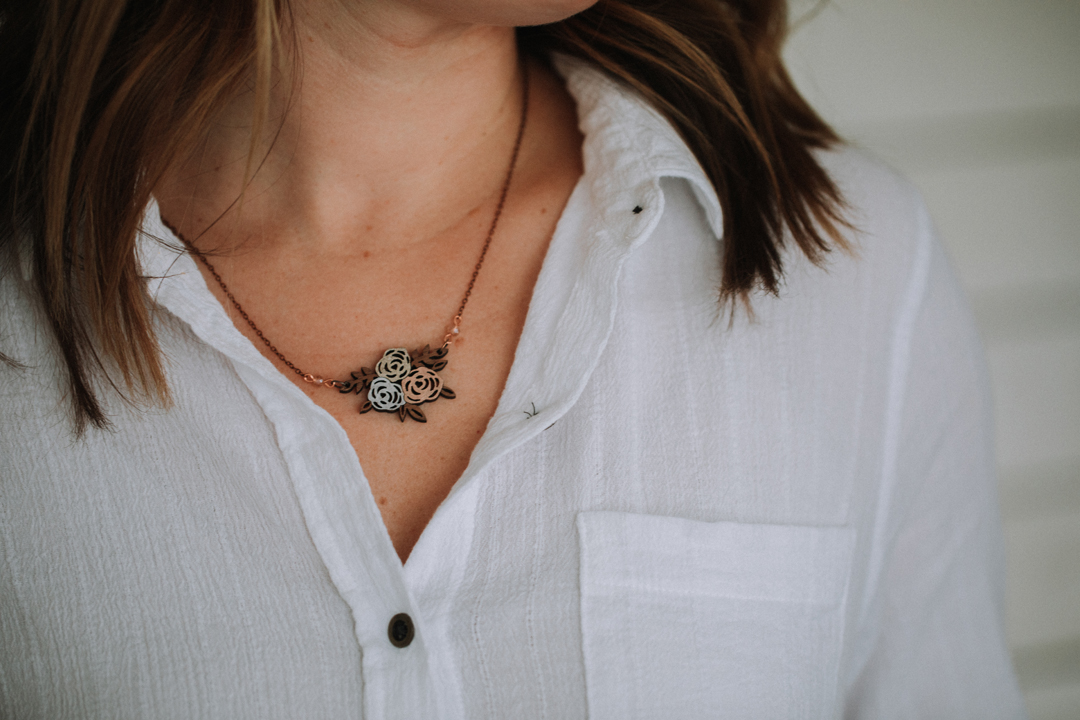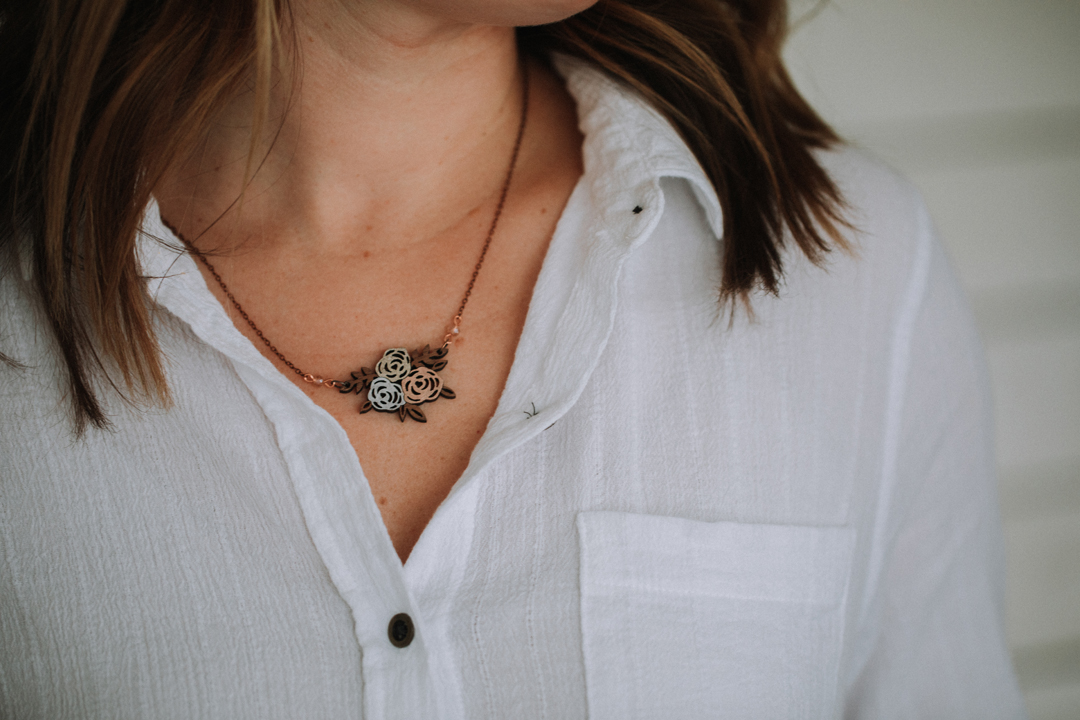 sold out
Rose Necklace for CF
Custom designed necklace for the Vivian Lee Foundation by Bloom and Grow Designs.
This necklace is made from 1/8" Walnut Wood in the shape of 3 roses. Roses have been symbolic for the term Cystic Fibrosis since 1965 when an observant 4-year-old, hearing the name of his disease for the first time, pronounced cystic fibrosis as "65 Roses." Today, "65 Roses" is a term often used by young children with cystic fibrosis to pronounce the name of their disease.
This necklace was custom designed to raise awareness and help raise funds for the Cystic Fibrosis Foundation to hopefully, someday soon, find a cure.
Cut from 1/8" Walnut, these are hand assembled, sanded and hand painted with acrylic. They are finished with a clear sealant giving them a smooth surface while maintaining the natural wood structure. This necklace is very lightweight and extremely comfortable to wear.
DETAILS
- Antiqued Copper Chain (18" long)
- Laser cut Walnut (pictured)
- Hand painted with Gold, Rose Gold and Silver Colors
- Sparkling Cream and Golden Crystal Beads
- Pendant Size: 1.25" wide, 1" high
The product comes finished and mounted on a card with our logo engraved.
Due to the natural character of this necklace, they can be fragile. Do not expose to excessive moisture and please remove before showering or swimming.
Please note: Every piece of wood is unique. Therefore, every necklace is also unique. The grain and color may differ slightly from the wood in the photograph.
Follow us on Instagram at: https://www.instagram.com/bloomandgrowdesigns/